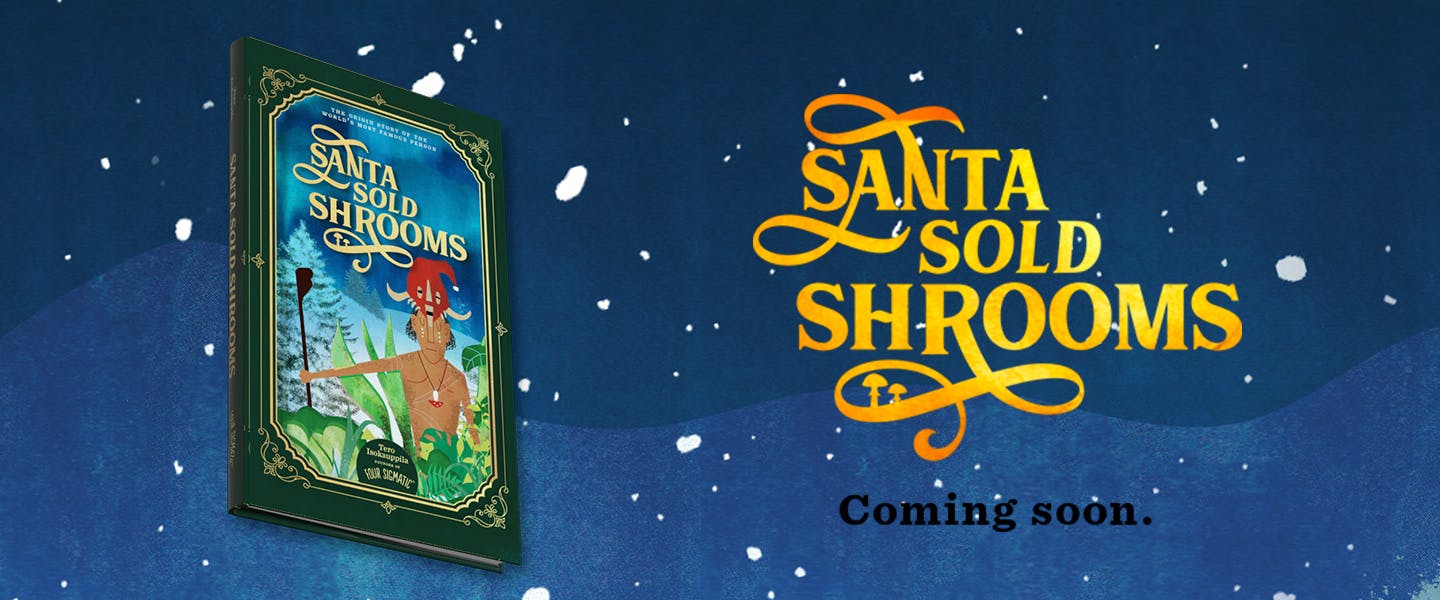 Santa Sold Shrooms Book
Finally, a bedtime story reveals the true story of the world's most famous person: Santa.
When you set out milk and cookies for Santa, have you thought about how Santa got to be the jolly old gift-giver he is?
Tero Isokauppila shares a story about a 10-year old little girl, and her family, exploring the magical history of Santa Claus.
After reading you'll know the truth about:
How reindeer fly through the sky
What made pine trees a quintessential part of holiday preparation
Why elves got roped into the scheme.
Hint: A mushroom plays an unexpected, key role in the beloved tale
With original artwork by Juho Heinola, Santa Sold Shrooms will have loved ones of all ages on the edge of their seat.
In a time when we're disconnected from old traditions, reawaken your family's Christmas customs with this heartwarming story.