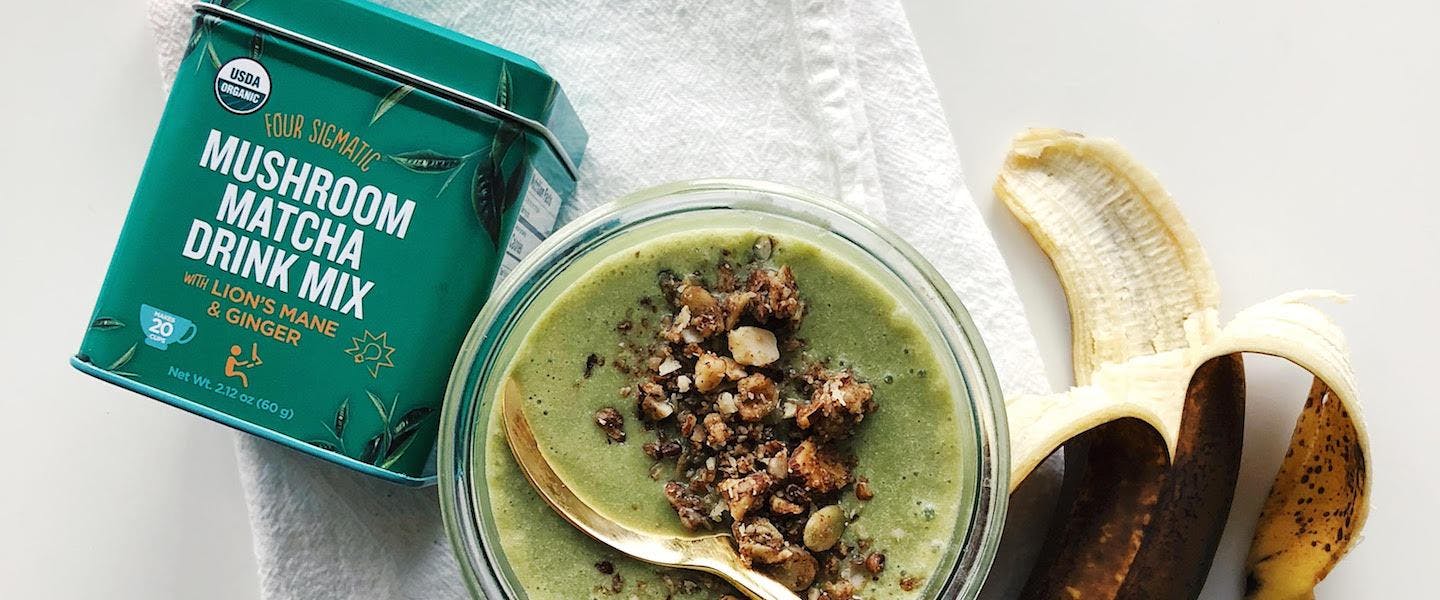 Mushroom Matcha Smoothie
Love your morning green smoothie but feeling a little tired of spinach? We've all been there! This gorgeous green smoothie is the perfect way to shake things up while supporting balanced energy all day long. Thanks to an unexpected ingredient – matcha. That's right! This smoothie gets its beautiful hue from our Mushroom Matcha, which can give you all the lift of coffee, without the caffeine letdown.
Ready to give it a try?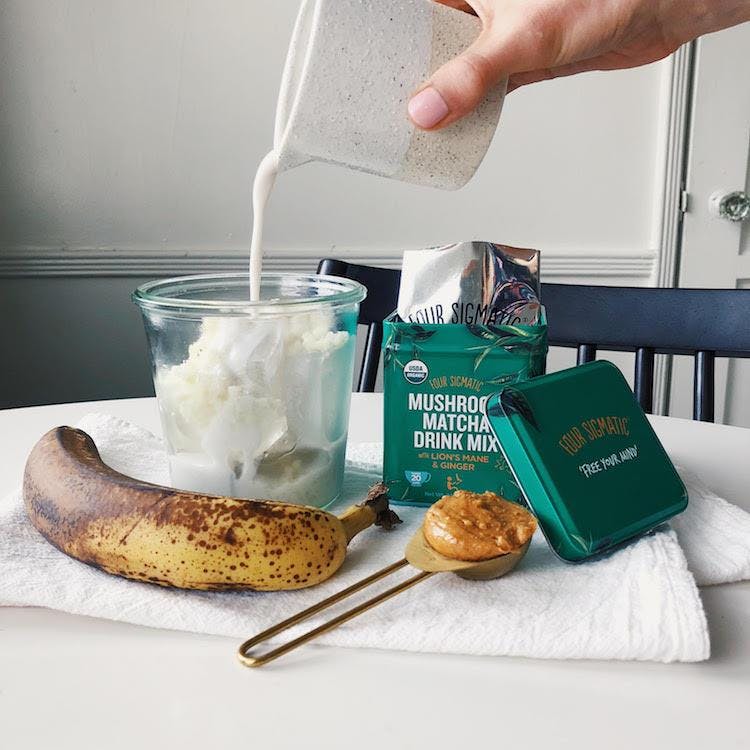 Mushroom Matcha Smoothie
Ingredients:
1 cup unsweetened coconut milk (or nondairy milk of choice)
1 ½  tsp Mushroom Matcha 
1/2 banana
1/3 cup frozen riced cauliflower
1 Tbsp chunky or creamy peanut butter
1/4 teaspoon cinnamon
8-10 ice cubes
Paleo granola for topping
Directions:
1. Combine all ingredients, except topping, in a high speed blender.
2. Blend on high until completely mixed.
3. Pour smoothie into your favorite mason jar or bowl and top with paleo granola. Enjoy!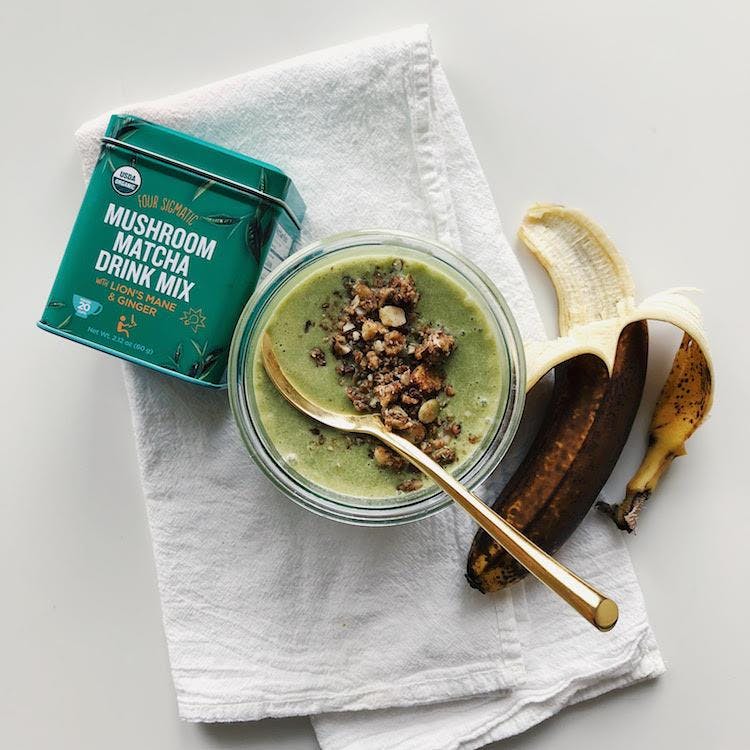 This recipe comes to us from Robin Plotnik of What Robin Eats. Check out her website and follow her on Instagram!