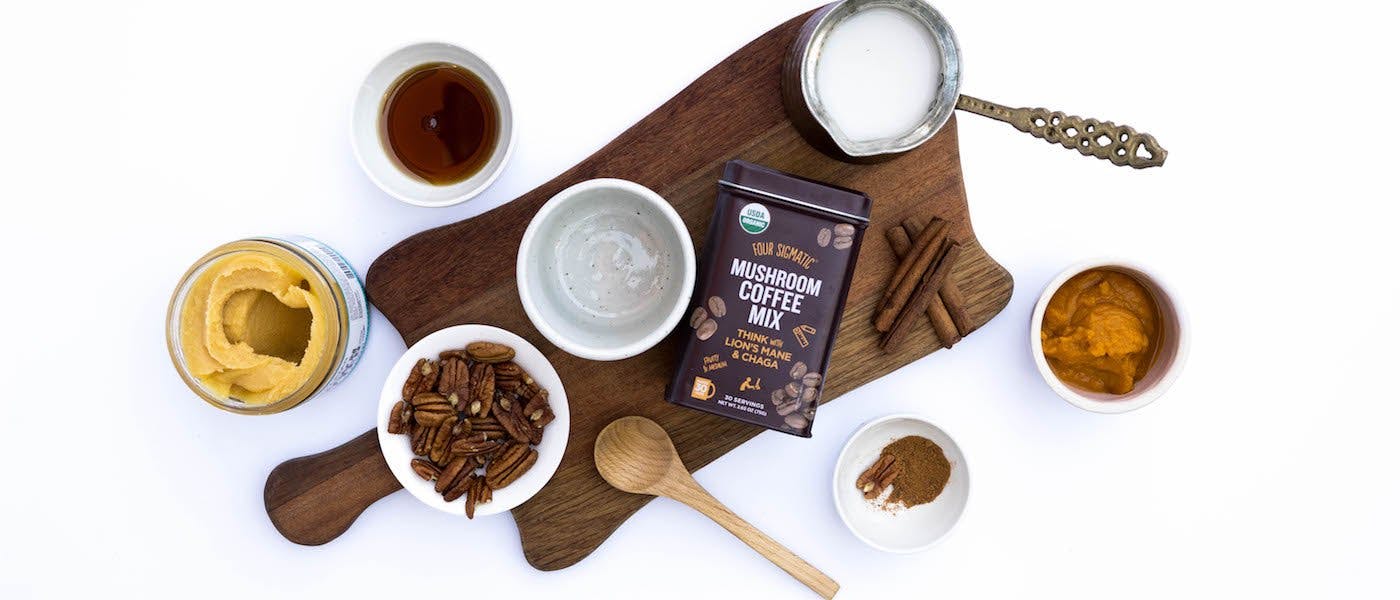 Dirty Pumpkin Chai Latte
What's better than a dirty chai on an autumn afternoon? A dirty pumpkin chai using tasty mushroom ground coffee. Filled with spices and the goodness of pumpkin, which adds nutrients and fibre, this tasty latte is a welcome replacement for the other sugar-filled spiced pumpkin lattes out there. Enjoy!
Dirty Pumpkin Chai Latte
Ingredients:
10 oz brewed Ground Mushroom Coffee
2 oz almond milk
1/4 tsp nutmeg
1 Tbsp ghee
1 Tbsp pumpkin puree
1/4 cup pecans
1 Tbsp maple syrup
Place all ingredients in a high-speed blender and blend on high for 30 seconds, enjoy!