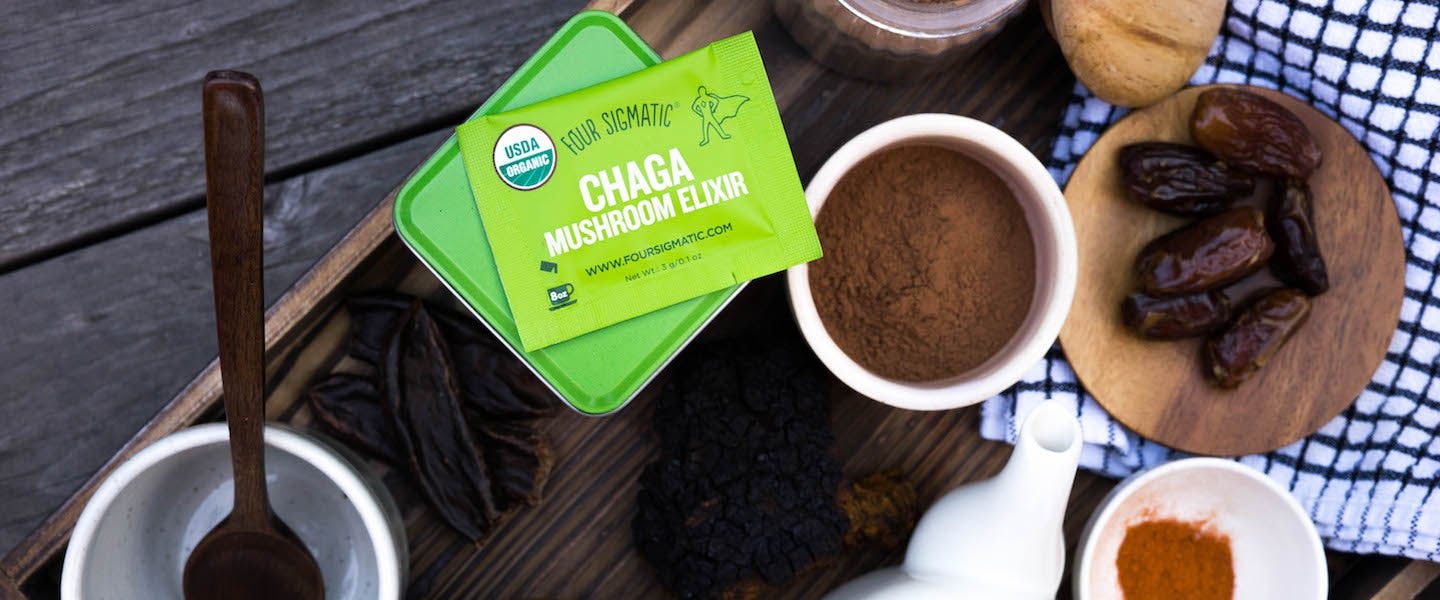 Chaga Latte with Carob
Fall is a great time to add warming, immune-supporting ingredients to your routine. One of my favorites? Chaga. Excellent for supporting energy and immune functions, this "King of Mushrooms" is a known adaptogen, helping to balance full body function. Blending the rich flavor of carob and cacao with a kick of cayenne, this tasty latte is the perfect alternative to coffee on a chilly October morning.
Chaga Latte with Carob 
Serves 1
Ingredients:
1 tsp Chaga Mushroom Elixir from the Tin
1 tsp of carob powder
1 tsp of cacao powder
Dash of cayenne powder
1/2 cup of soaked cashews
2 pitted Medjool dates
10 oz hot water
2 oz almond milk
Instructions:
Place all ingredients in a high-speed blender and blend on high for 30 seconds, enjoy!