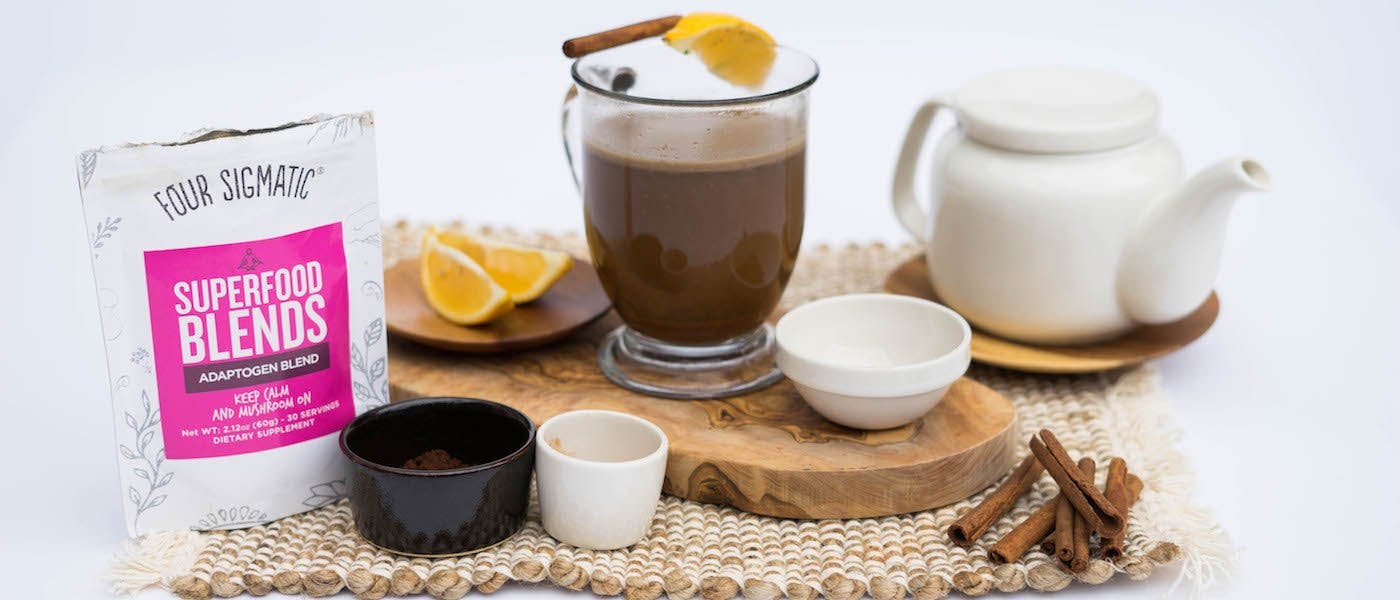 Adaptogen Blend Hot Toddy
Warm your bones while supporting immune function and occasional stress with this Adaptogen Blend Hot Toddy. The perfect pick-me-up after a chilly day spent outdoors or for when you want to unwind after some time on the slopes, this unique take on a classic uses our new Adaptogen Blend for added goodness. Enjoy!
Adaptogen Blend Hot Toddy
Ingredients:
11 oz. yerba mate
1 oz lemon juice
1 tsp Adaptogen Blend
1 Tbsp honey
1 Tbsp coconut butter
1 tsp cinnamon
1 tsp cloves
1 tsp nutmeg
Mix all dry ingredients together in a cup. Pour hot water over ingredients to fill your cup. Add lemon juice. Stir well. Enjoy!